Underwater Ship Repair Services
Welcome to Thai Subsea, where our mission is to deliver unparalleled underwater ship repair services.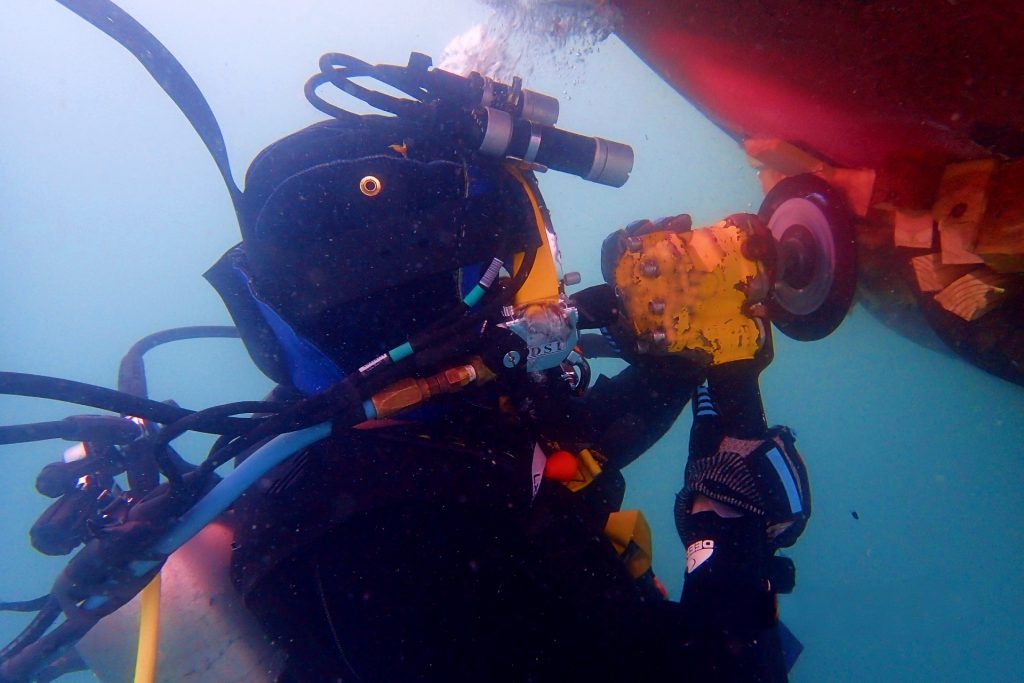 From propeller polishing to offshore underwater welding, we provide an extensive range of subsea repairs, welding, sealing, and cutting services to our clients.
Why us?
At TSS, we can help you with all types of complex underwater ship repair work. Our team of highly skilled professionals will meet your highest set expectation. We take pride in our quality craftsmanship and safe operations, providing reliable underwater ship services to our clients at competitive rates.
We specialize in all sorts of repair jobs, including underwater welding, sealing & cutting – you name it!
Ships are our specialty! We are more than capable of handling wide ranges of ship repairs, from routine work to more technical solutions. So, whatever your needs or budget may be, we've got you covered.
Our ship repair services include:
• Certified topside and underwater welding and fabrication
• Leak management, doubler patches, hull insertion plates, and underwater welding repairs
• Customised cofferdam construction and installations
• Crack blunting, stopping and profile grinding
Take advantage of our subsea welding services in Thailand. Get in touch with our team to get started today!