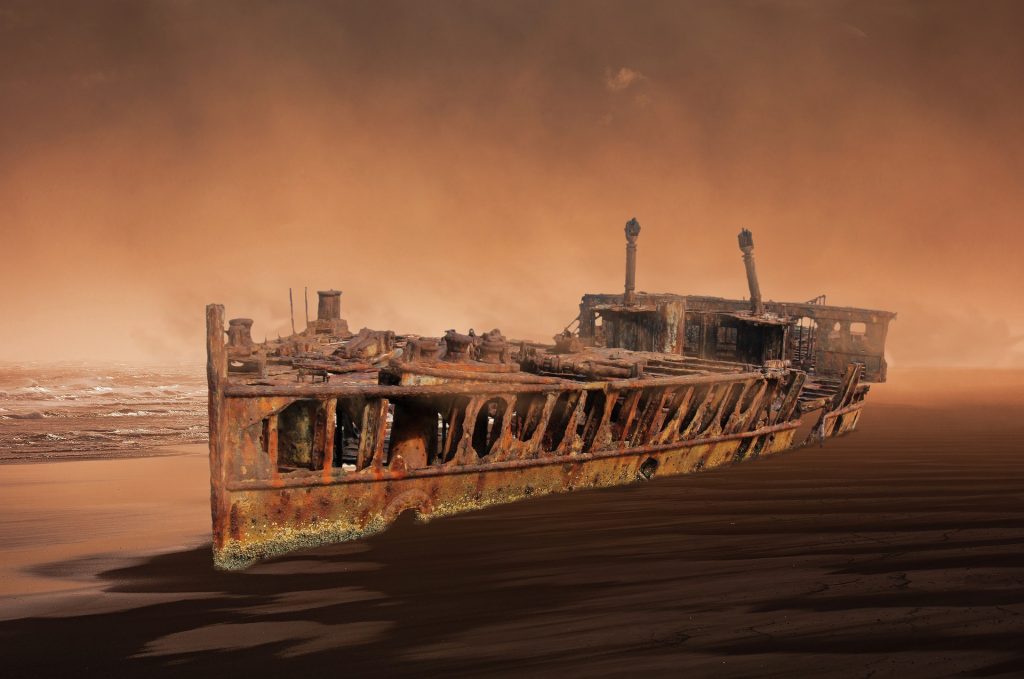 There are approximately 50,000 ships sailing the world's oceans at any given time and about 1,000 ocean-going commercial vessels reach the end of service life each year.
With proper maintenance, a commercial ship's average lifespan can reach 25 – 30 years. After this, the ship may become too expensive to operate or simply become unseaworthy, which may put human safety at risk.
Ever wondered what happens to a ship when it is too old to sail?
Let us learn all the 5 most common scenarios for the fate of an old ship!
1) Environmentally-Friendly Ship Recycling
ð Ship recycling (also seen as ship demolition, ship dismantling or ship breaking) is by far the most environmentally friendly and economically sound way of getting rid of old ships, as it allows the materials from the ship, especially steel, iron, aluminum, and plastics, to be recycled and made into new products. This tactic means that about 90% of the ship and its components are reused or, at least, properly treated to prevent any pollution, hardly leaving any waste behind. Meanwhile, all types of household items, like furniture, washing machines, sanitary fittings, etc., are sold at a premium after removal from ships.
This ship recycling process is not an easy nor a quick one. It can take up to 10 months for a single ship to be completely recycled and can cost up to $2 million. The process typically begins with stripping all the non-metallic parts from the ship, such as furniture and deck equipment, so that it can be disposed of properly. After this step, all hazardous items must be removed from the hull, such as asbestos insulation or lead paint and electrical wiring. Once these steps have been completed, metal scrapers are used to remove all of the structural steel from the hull before a large saw cuts it into pieces that are then heated until they turn into liquid.
2) Beaching
ð End-of-life ships can contain various amounts of toxic materials in their structure, which need to be properly identified and removed, so lack of standardization can make ship dismantling a very risky task.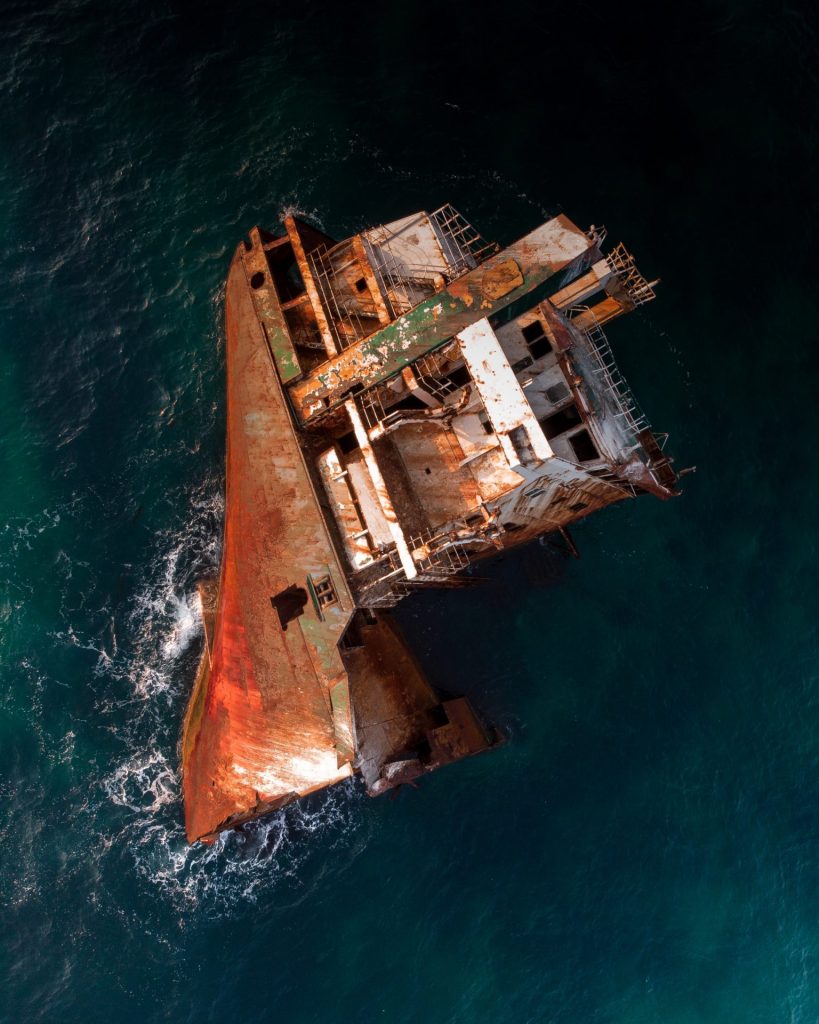 Dangerous shipbreaking (mostly in the form of beaching) is a heavy industry that exposes both workers and the environment to great risks. Currently, about 70% of the end-of-life ships end up in three main shipbreaking yards of Southeast Asia, where they are broken under rudimentary conditions:
· Alang-Sosiya in India
· Chattogram (formerly known as Chittagong) in Bangladesh
· Gadani in Pakistan
3) Becoming a New Home for Marine Habitats
ð Intentional reasons for sinking a ship include intending to form an artificial reef, destruction due to warfare, piracy, mutiny or sabotage, using the vessel for target practice, or removing a menace to navigation. The concept of the ship becoming a marine habitat is one that has been around for decades. However, it has only become a mainstream idea in recent years. The idea of the ship becoming a marine habitat is one that originated with Jacques Cousteau in the late 1940s. He proposed converting an abandoned ship into an underwater research center. This vision was later realized when he converted the "Calypso" into his research vessel in 1973.
It was a period of time when the ship became marine habitat and the landscape transformed into a mixture of urban and natural elements.
As an alternative to ship recycling, ships may be sunk to create artificial reefs after the removal of hazardous materials, in order to promote marine life or support recreational diving.
4) "Passed Along"
ð Sometimes old ships are sold on the second-hand market to budget cruise lines that don't want to invest in new tonnage. In some cases, luxury cruise ships pass to a less-luxurious cruise line within the same company towards the end of their lives. For example, in 2017, the passenger ship 'Dawn Princess' owned by Princess Cruises was sold to sister company P&O Cruises Australia, sustained a makeover and was renamed to Pacific Explorer. There are also ships being refitted to become floating hotels, convention centres, restaurants and more. For example, the 'Rotterdam' is now serving as a commercial hotel and restaurant venue.
5) Abandonment
ð Although this is the least common scenario out of the 5, it may be common that wrecked ships just stay lying on-site, constituting a tourist attraction. For example, the cruise vessel 'World Discoverer' struck a reef off Solomon Islands in 2000 and remains on site as locals have opposed salvaging operations. Another example is the famous shipwreck of 'Olympia' off Amorgos Island, Greece, that grounded in 1980 but today constitutes a popular diving spot and tourist attraction. Despite being a tourist attraction, shipwrecks can pose a navigation hazard and are typically considered adverse for the environment.
In conclusion, most ships have an official lifespan of 30 years, the amount of time it takes for the asset to depreciate to 15 percent of its original book value.
With that being said, proper vessel maintenance, repair and operation are critical basic principles to ensuring that ship would last long and keeping vessels shipshape.
Contact Thai Subsea Services to help keep your vessel well maintained and seaworthy.