Happy New Year!
A note from the General Manager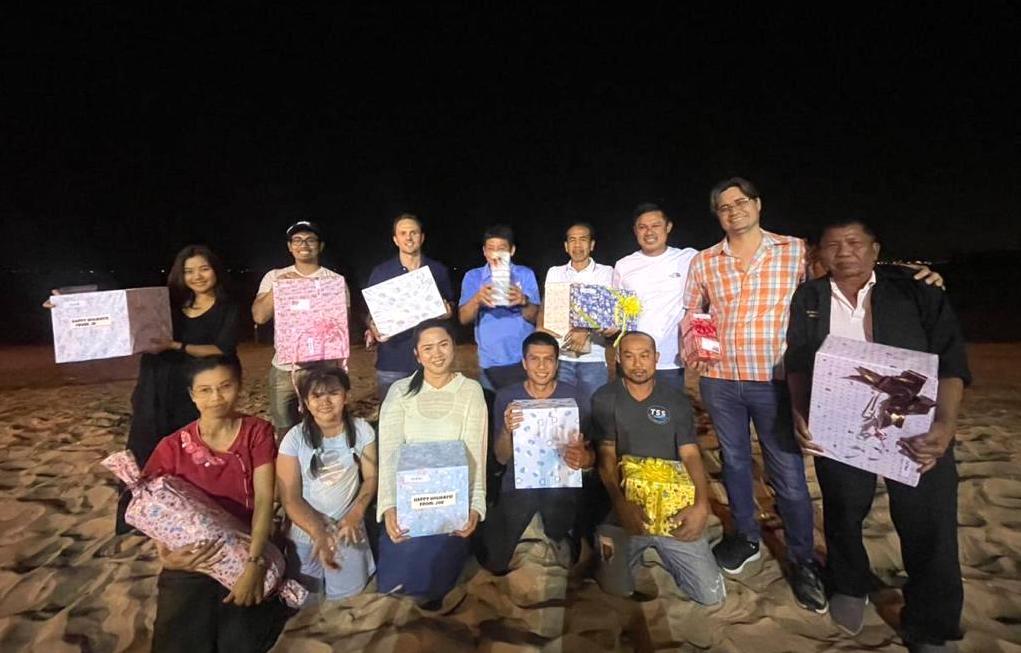 As we reach the dawn of a new year, I feel it's always a valuable exercise to take the time to look back at another year in the books.  
In fact, if we further our sights way back to the start of 2020 – the official genesis of the company – we can really gather a sense of just how much we have grown and how much we need to be thankful for.
From very, very humble beginnings, three insubordinate commercial divers rubbed their pennies together, formed a partnership, and put in motion the company well-known today as TSS. 
However, as much as I would like to boast about the company's successes and triumphs, we have definitely had our fair share of setbacks and difficulties.  
While we encountered the typical growing pains associated with any start-up business,  within the very first few months of our initial operations, the COVID-19 pandemic was widespread.  
As strict lockdowns in Thailand were enforced, closures of the ports and access to the arriving ships came to a grinding halt.  And the future of Thai Subsea Services looked very grim. . .
Now in 2023, we consider outside-the-box thinking, perseverance, and a strong resolve – even in the bleakest of moments – as our daily mantra. 
In the short space of a few years, we have grown our organization from a small start-up into a full-service nationwide subsea provider. 
A brief glance over our portfolio would amaze the reader (and the author) with our impressive accomplishments to date. 
Complex underwater projects, flawless track records, securing countless worldwide clients, and conducting our first offshore job with our ever-capable  vessel, TSS SHEPHERD are some of the very few in a long, exhaustive list.
Such efforts have resulted in us being able to meet and exceed all our previously set goals since the company's inception.  Talk about truly exponential growth!
All our achievements of course would not be possible without our all-star cast of hired help in the form of divers, technicians, boat crew, and office staff. 
Their contributions, dedication, and above all patience with us as we navigate this wild world of commercial diving, have been instrumental to our success.
Looking into the future, our young company has a long way to go in completely fulling the vision laid out by Paxton, JR, and myself those years ago. However, one cannot deny the excitement felt for the endless possibilities and challenges that lay ahead. 
Onwards and upwards! 
Sincerely.
Colin Connor
General Manager
Thai Subsea Services Ltd.