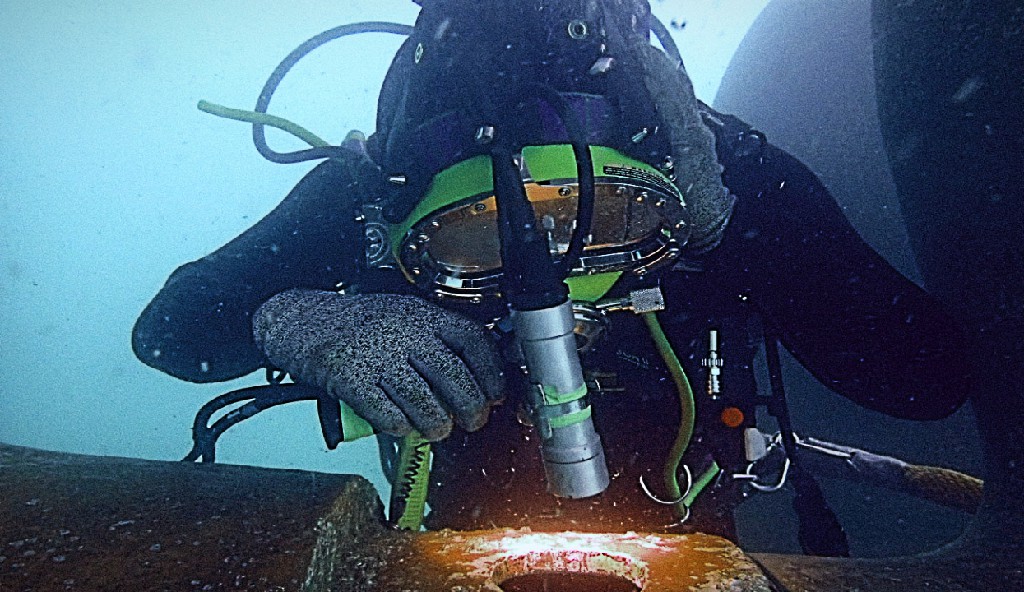 While underwater inspections can be conducted on all sorts of subsea assets from ships and ports to dams and oil & gas platforms, the purpose of all underwater inspections remains the same:  to collect the information necessary to properly evaluate the asset's condition below the waterline.
Since sending your ship to frequent drydock is expensive and just not practical, ship owners and operators hire divers to carry out underwater inspections and surveys whilst the vessel is still afloat.
Regardless of the type of underwater inspection, it should be executed by a qualified, well-trained professional dive company. It is the diver's job to conduct a thorough visual inspection of the subject and capturing his findings via still photographs or by video.
Throughout the survey, the diver will be continuously commenting on the condition below the waterline, meanwhile all valuable information will be captured by the topside team. For example, during a ship inspection this information would include, comments relating to marine growth coverage, coating condition, as well as any mention of any anomalies or damages found to submerged areas of the ship.
This exercise will enable the vessel's managers to detect any problems and take remedial action quickly.
Vessels are technically sophisticated, high-value assets with complex structural and mechanical requirements. Unless frequent inspection and action are taken seriously, their life will degrade quickly with values depreciating and risks increasing as vessels reach the end of their economically useful life.
Since upper management, shipping investors and financiers are typically not present in the day-to-day operations of their vessel, it is critical to ensure that vessels are maintained in accordance with the industry's best practices in the field. This will help to preserve values and asset integrity whilst risks are minimized.
IN-WATER SURVEYS
The primary steps to make an in-water survey possible is to request an initial application to the Classification Societies' ship safety division indicating the intention to have the subject ship participate in an In-Water Survey (IWS) program.
The next step is to employ a competent, Class approved commercial diving company to carry out the underwater inspection.
This examination is performed in accordance with the Class's IWS procedure and would generally encompass a close examination of all submerged areas of the vessel and its appendages. Particular attention would be paid to critical weld seams, known areas of damages, sea chests, as well as the turning and steering gear assemblies.
All findings throughout the inspection are recorded and witnessed by a Class Surveyor.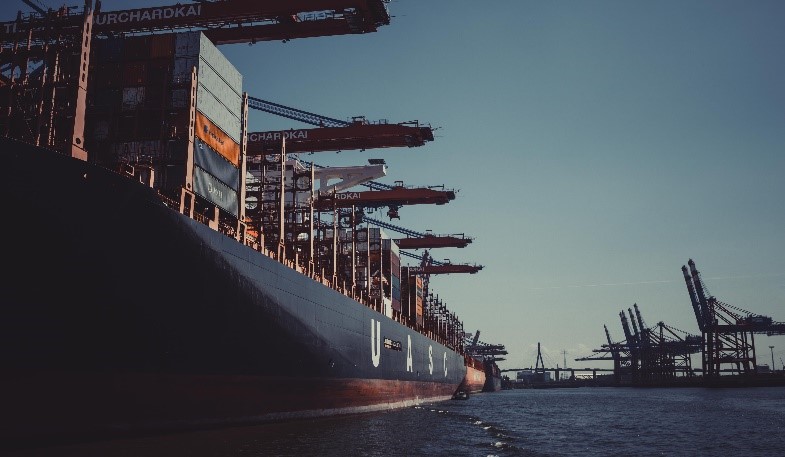 Different types of in-water surveys
General In-Water Surveys
The most common ground is the 'General In-Water Survey' which primarily focuses on assessing structural integrity.
Here, divers seek out damage to hull plates and propeller blades, such as cracking, bending, or chafing; worn-out anodes; clogged sea chest grids; leaking stern tube seals and other faults.
Pre-Sale, Pre/Post-Charter Surveys
Acquiring a second hand vessel is a major investment for ship-owners and their investors. It requires a thorough assessment of the candidate vessel(s) and an understanding of the potential risks and capital demands associated with bringing a new vessel into a fleet before the final purchase decision is made.
Investors/clients looking to buy or charter a second-hand vessel are interested in knowing its current condition for operational and valuation purposes; a pre-purchase underwater ship inspection, followed by an elaborate report, will provide them with the requisite info. Similarly, this survey and report are also sought by classification societies and insurance companies for their own purpose.
Port Inspections & Removal of dangerous obstructions
Obstructions at anchorages or berths can present a risk for the smooth berthing and cast off of a ship. Regardless of whether it is natural or manmade, these obstructions need to be identified and safely removed to commence smooth and safe sailing.
Pre-Drydock Inspections
Large marine vessels are inspected periodically to prevent catastrophic damage and ensure crew and environmental safety following statutory norms. Underwater Inspection in Lieu of Drydocking (UWILD) is used as an alternative to the conventional dry-docking methodology of inspecting marine vessels wherein the submerged part of the vessel hull is inspected while still in operation to reduce downtime, additional travel time, and cost.
Vessel lay-up time at the drydock is a crucial consideration that also has financial implications. A meticulous pre-drydock ship inspection helps avoid unnecessary delays in drydock, thus saving precious time and optimizing costs as well.
Before any pre-drydock inspection, there are prior minimum requests to consider:
§ The proposed schedule and location when the ship will be available for inspection;
§ A statement in writing from the Master confirming that the ship has not sustained any grounding or contact damage since the previous bottom inspection; and
§  Proof of implementation of a comprehensive maintenance regime based upon a five-year cycle in accordance with MSC.1/Circ.1348 or Guidelines for the Assessment of Technical Provisions for the Performance of an In-Water Survey in Lieu of Bottom Inspection in Dry Dock.
In-Water Inspection Planning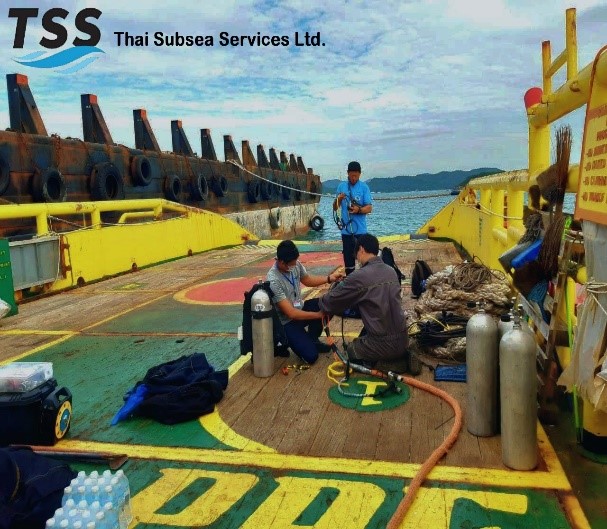 There are many methods which could be used to determine when is the most appropriate time to perform an in-water inspection or even to initiate an in-water cleaning.  
For instance, an In-Water Survey may reveal the need for an underwater cleaning to be performed on a vessel (before the biofouling growth and coverage becomes severe).  This IWS may be part of a vessel's Biofouling Management Plan.
A Biofouling Management Plan incorporates environmental aspects and may follow geographical guidance to specify under which conditions these in-water inspections may be conducted.
Some inspections are prescheduled in accordance with the ship's planned maintenance system (PMS) while others are planned in accordance with the operational profile of the ship.
The decision to conduct an In-Water Survey should be based on, but not limited to the following:
1. Risk assessment of biofouling growth
2. Assessment of the propulsion power and fuel consumption over a specified period (hull performance monitoring)
 3. Statutory or Class appointed (eg., An IWS between dry dockings)
4. Availability of services provided by divers eg., regular propeller polishing or cleaning or underwater repair.
5. Idle periods or specific lay ups. For example, as stipulated in a charter party or in a contract with the AFS (Anti Fouling System) manufacturer.
6. Mandatory inspection requirements according to relevant regulatory regimes before proceeding to an arrival port or waters of a coastal state.
7. Requested by the charterer eg., due to failure of the AFS.
8. Inspections carried out at planned intervals in accordance with the PMS.
9. Inspections requested by the AFS manufacturer.
Thai Subsea is a well-established, premier underwater services provider in delivering quality, thorough, and objective inspections to the shipping industry in Thailand.
As we are accredited by the major classification societies (ABS, DNVGL, LR, NK, BV), we have been consistently delivering outstanding insights into the condition of a wide range of vessel types.