Regular maintenance of your vessel is important. It increases its lifespan, saves money, improves ship efficiency, and keeps your crew safe.
Regular inspections and maintenance are necessary procedures and encompass many things. Here's a shortlist of things that your ship needs when undergoing underwater maintenance.
Propeller Polishing
Propeller polishing reduces the roughness of its surface, prolonging its lifespan and helping you cut costs over time. Polished propellers are inhospitable to unwanted marine life like barnacles and algae, and help prevent the start of growth build-up. The polishing is performed with a proper procedure that properly outlines the method of use. Optimal results can be achieved using a series of sequentially less abrasive discs. If done right, the process will save on fuel, which vastly outweighs the cost of cleaning the propeller itself.
Hull Plate Repairs
Since the hull of your ship is mostly underwater, it can become less efficient over time. Corroded, cracked, or damaged hull plates can reduce the efficiency of your vessel and cost you more in terms of fuel and safety. Without the need for completely surfacing a vessel, commercial diving companies can offer in-water solutions for damaged hull plates, which may include installing cofferdams, cutting out the damaged sections and welding fresh plates into its place.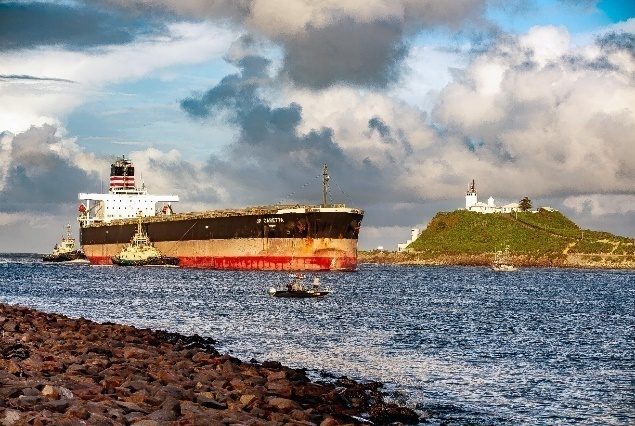 Hull Cleaning
Hull cleaning is the most important type of underwater ship maintenance. Trained commercial divers go underwater with a selection of specialized tools and machinery to remove any unwanted fouling. Hull cleaning removes anything that may cause your ship to move slower in the water, such as barnacles and other unwanted marine life. It's also used to regularly check the condition of the underside of the vessel, including the paint and hull plating, helping to identify any glaring anomalies.
Hull cleaning can be performed on any vessel, no matter the shape, size, or age. It ensures complete efficiency of the vessel's performance, cutting thecosts in the long run.
If you've got a vessel that needs cleaning, you've come to the right place. Thai Subsea Services is able to provide the finest hull cleaning services in all of Thailand. We do complete underwater hull inspections, offer rope guard and grating clearing, underwater welding services, and much more. As one of the most trusted offshore commercial diving companies and hull cleaners, you can trust your ship with us!
Get in touch with us at +66 993459494 or email us at sales@thaisubsea.com for more info.